A blow-off valve is an air-pressure bypass valve fitted between the turbo compressor and the throttle. This enables it to relieve excess turbo pressure that arises from shutting the throttle rapidly under boost conditions.
You may have heard of various terms being used to refer to blow-off valves or BOVs, ranging from compressor bypass valves and diverter valves to dump, pop-off or recirc valves – 'recirc', of course, being short for recirculation.
There's no single correct term – the favoured lingo simply differs from one part of the world to the next. For that reason, we'll simply call them blow-off valves or BOVs for the remainder of this article.
Don't get all aflutter about your turbocharger
When a turbocharged car is on boost, pressurised air fills the entire intake system, including the turbo compressor, throttle body, inlet manifold and combustion chambers.
Closing the throttle, though, prevents such pressured air from any longer entering the engine. This leaves it with nowhere to go other than flowing back the way it came. The air journeying 'the wrong way' through the turbo compressor creates a fluttering noise on the latter's still-spinning blades.
Such a fluttering noise has long been loved by enthusiasts of modified cars, but alas, it's often undesirable for owners of brand new turbo cars. Indeed, many such new car owners worry that the backward flow of pressurised air may put an undue load on their vehicle's turbocharger, thereby bringing about premature wear or damage and reducing longevity.
Aftermarket BOVs are available to deliver many different outcomes
It's not known for sure whether a turbo failure really could occur directly due to the absence of a blow-off valve on a car – not least as it's hard to make a direct link between the two. Nonetheless, many car owners don't like to take the risk regardless – and car manufacturers often fit BOVs to their models anyway for such reasons as driveability, emissions or fuel economy.
Having said that, if you're turning to a performance parts supplier like Progressive Parts for an aftermarket blow-off valve like those that make up the GFB range, you're probably more motivated by the opportunity this provides to heighten the boost levels your car is capable of.
The right aftermarket BOV could also greatly improve your vehicle's throttle response by remaining closed when it isn't venting – and then, there's the fact that some people buy one simply because they want to make some noise.
Why should our GFB blow-off valves especially interest you?
Here at Progressive Parts, we are delighted to be currently in the process of introducing an extensive series of GFB products to our online range, including the DV+ and DVX solutions that have been conceived specifically for the Mk7 Golf R and Audi 8V S3.
The former of these BOVs is a direct-fit diverter solution sporting a bespoke billet aluminium body, while delivering such benefits as lightning-fast valve actuation and sharper throttle response. Meanwhile, the DVX is sought-after not just as a noise maker, but also on account of the complete control that it gives you over your blow-off sound volume.
Regardless of the BOV that you select, however, GFB remains renowned for its exceptionally well-engineered, precision solutions. Enquire to the Progressive Parts team today about how we can source blow-off valves and other products that are excellently matched to your requirements.
GFB's Lifetime Warranty
Built-in Obsolescence? Not with GFB!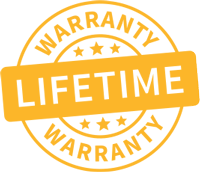 We live in a throw-away society, conditioned by cheap products and frequently released new models, to expect eventual failure and discard something when it stops working or is superseded. However, pride in workmanship and our commitment to quality means that when we put our name to something, we are also staking our reputation on it.
That's why we back our products with the best Warranty in the business! You should expect a lifetime of use from a well-engineered product, so if your GFB product fails as a result of defective materials or faulty workmanship whilst you remain the original owner, we will repair or replace it. For full warranty details, please visit the GFB Australia website.
If the fault of occurred as a result of usage outside of the terms of the warranty, or you are not the original owner, fear not, we can still help you. You should never need to throw a GFB product away, as spare parts are available and won't cost the earth.
#1 – The Best Sounding Blow Off Valve for extra "Wooooosh"
Includes the Mk7 Golf R/GTI, Audi S3 8V, TTS 8S, Mk3 Leon Cupra 280, 290, 300 and Skoda Mk3 Octavia VRS.
The Best GFB Blow Off Valves for all manufacturers